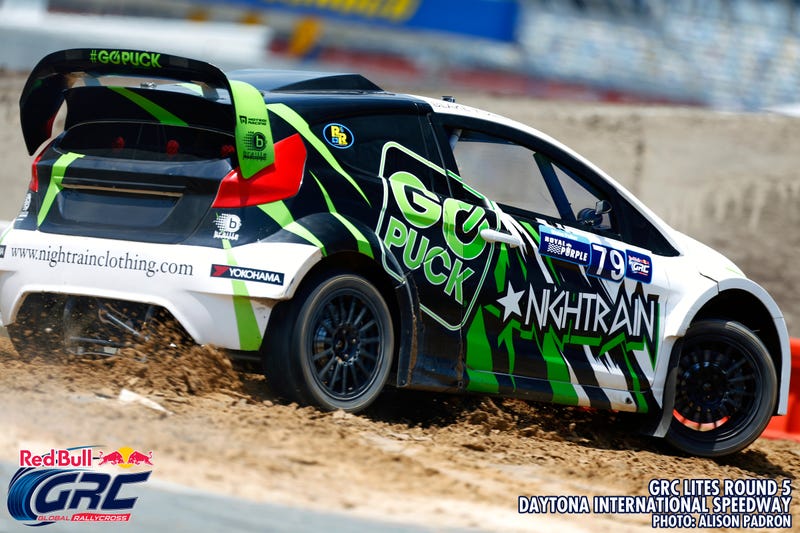 Yesterday we gave you a set of wallpapers from our first visit to Daytona International Speedway, focusing on our Supercars class. Today, we're featuring our GRC Lites drivers—the future of the sport, and a future that may be coming sooner than later!
The future of Red Bull Global Rallycross was clearly on display in Daytona, as Mitchell DeJong took his fourth win of the season, while Alejandro Fernandez and Tyler Benson took the first podiums of their respective careers. Here are some of the best moments from last weekend's action, in full resolution, for the betterment of your desktop/laptop!
Red Bull Global Rallycross returns to action on September 19-21 at the Port of Los Angeles, a doubleheader round with main events on both Saturday and Sunday. Tickets are available at http://www.redbullglobalrallycross.com/LA, and there's no cost to attend Friday's qualifying rounds!
Be sure to catch our dual broadcasts on NBC on Saturday, September 20, and Sunday, September 21, both at 5PM ET.
Photo credit: Alison Padron